Last Will & Testament
Gary L. White, Esq. 
A Law Will and Testament is among the most basic and essential of estate planning documents. Yet, a 2016 Gallup poll revealed that fewer than half of U.S. adults have a Will. Those numbers improve among older individuals and those with more assets, but still fall short.
– Florida Will Preparation
Of course, no one wants to leave his or her loved ones unprotected. Florida residents fail to create and execute a Last Will & Testament for many reasons, including:
​Believing that they do not make enough money or own enough property to need a Will.
Mistakenly assuming that the people they want to provide for Will inherit automatically.
Assuming that they have plenty of time to attend to estate planning matters.
Unfortunately, these beliefs often lead to bad decisions, which can have a devastating impact on family members when the unexpected happens.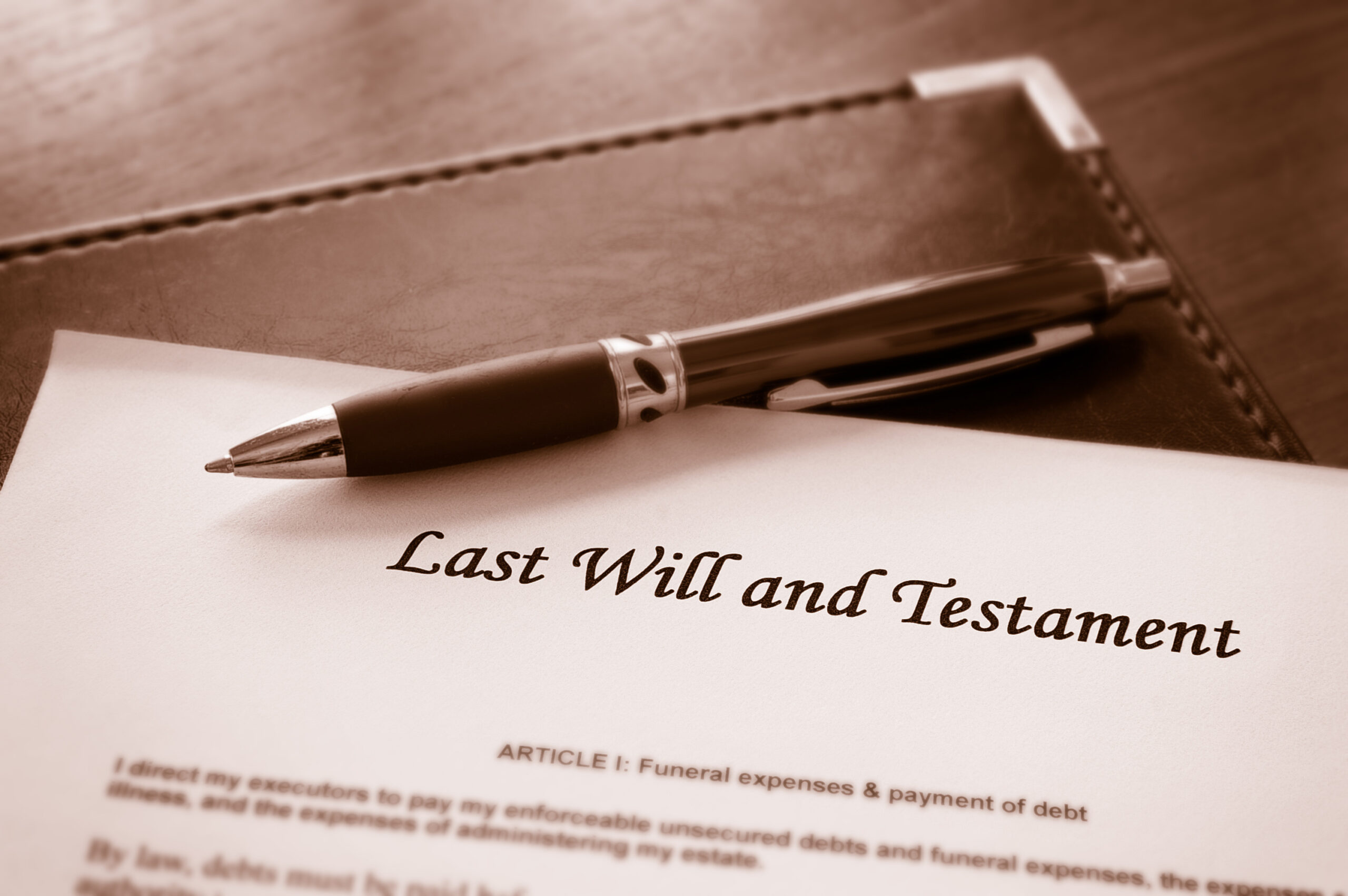 The Power of Creating a Last Will & Testament
When you think about writing a Will, you probably think of leaving assets such as your house and your investment account to someone close to you. Those are important considerations, but your Will contains much more than instructions for distributing high-value assets.
A Will allows you to: 
Choose someone you trust to manage your estate, pay your debts, and distribute assets as you directed;
Ensure that your assets benefit the people you choose, whether the asset is a large brokerage account or a box of old family photos;
Choose which assets are to be liquidated to pay debts, if necessary, and which are preserved for your beneficiaries;
Provide for the support of any minor children who survive you.
Intestate succession follows complicated rules in Florida, and the distribution of assets when you die without a Will may not be what you expect or intend.
A Note On Will Kits & Forms
There is no one-size-fits-all estate planning solution. Though filling out a form may seem like a quick and easy way to protect your family, it is easy to overlook critical issues. The best way to ensure that your wishes are carried out is to work with an experienced estate planning attorney to draft a Will that is customized to your circumstances, goals, and priorities.
A Will is not the only option for passing property to your loved ones when you die. Although leaving a Will is a much better option for you and your family than leaving the disposition of your property to chance, there are other options that may better suit your needs.
Some common reasons that Florida residents choose a different approach, such as a living trust, include:
The expense of probating a Will
The time required to settle an estate through probate
The fact that probate is a matter of public record
An experienced estate planning lawyer can work with you and your family to ensure that you understand your options and can choose the approach that works best for you.
Put our knowledge and experience to work for your family. Schedule your initial consultation today.